How much cost a video advertising on YouTube and why it is worth all the effort?
With YouTube ads, you can reach your potential customers very easily.
Who wouldn't want that?
And even better - you can not only reach customers, but also get them to do the desired behaviour while watching your video - click on to get to your site, show interest in your product or offer, buy your product, or share an ad among friends.
So how does it all work?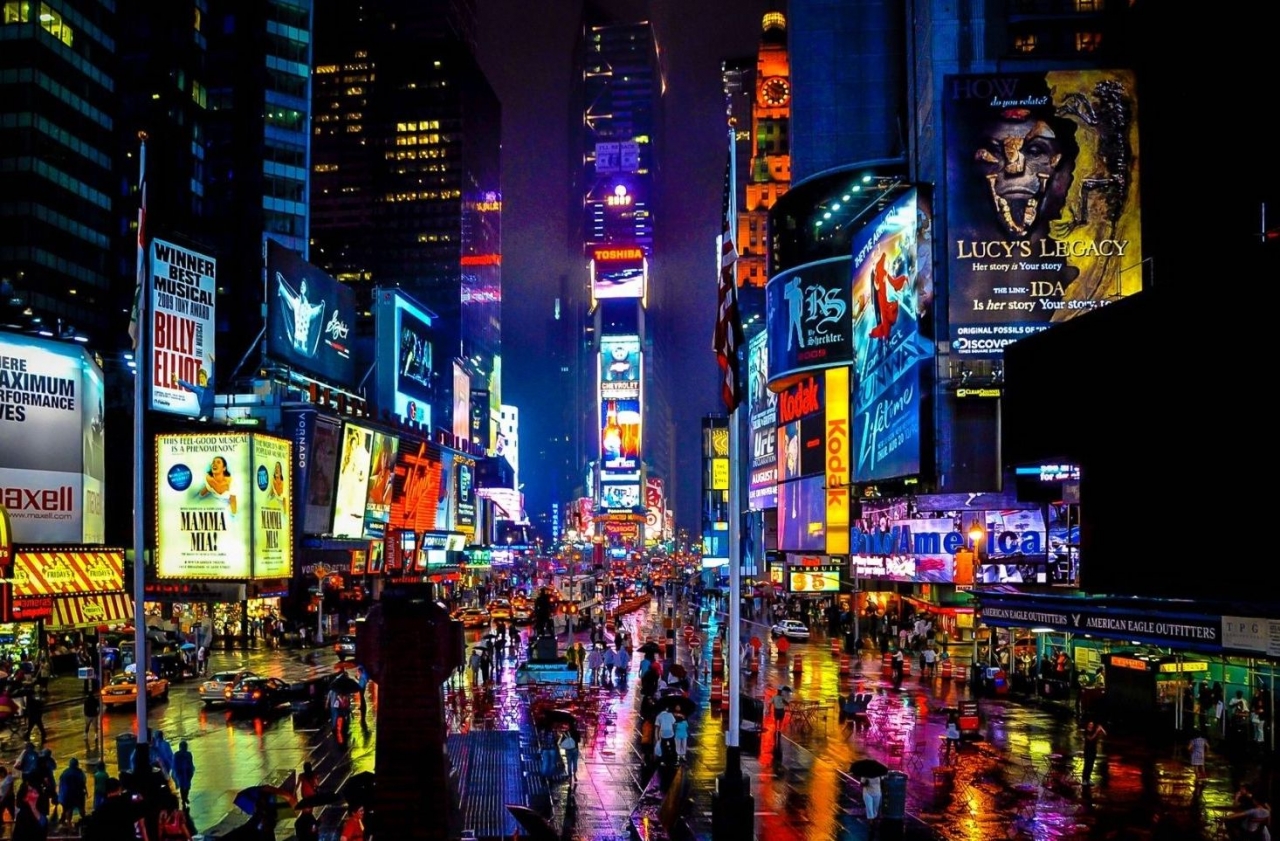 Times Square - one of the largest advertising "spots" in the world.
You can share the story of your business with potential customers through all important sensory perceptions that video offers - sight, sound, the story itself. Video advertising is a great opportunity to establish personal communication with potential customers, and we will be happy to help you with that.
It's quite simple. An effective promo video for your business has three phases:
1. Story preparation, cast and location
2. Video ad shooting
3. Video Ad Editing and Postproduction.
First, think about your marketing strategy and video ad goals. Are you trying to raise awareness about your business? Are you introducing a new line of products? Whatever your goals are, video advertising can help to support all your effort.
How much it cost?
YouTube currently has more than a billion users and is one of the most effective media not only for advertising, but also for testing your advertising strategy.
The average cost of your YouTube ad campaign is determined by a number of factors, such as targeting options, length, or your ad type.
So the price is not fixed, but it works with the auction method via Google Ads, where the price is set according to your type of video ad.

30-second Youtube ad for MujKoberec.cz
The price of the ad is bought by auction through the Google Ads system, where you set the price according to the selected type of video ad.
For the actual display of the advertisement for shorter, non-skippable spots, the price for one impression starts at 0.1 CZK. So we're talking about a mere display, where the ad jumps to the target user before or during the spot they are watching.
While for watching an advertisement for longer, non-skipable spots, ie. for watching an advertisement shorter than 30 seconds or the first 30 seconds or when interacting with a video, the price for one view starts at CZK 0.21. So the user watches the 30-second video, or watches the first 30 seconds if it's longer (for example, one minute.) Or if they respond - and clicks on a link, gets to your site, or performs the desired behavior that is targeted by the ad.

Summary

With targeted advertising posted on Youtube, it's always worth to invest at first into a good production, that will tailor made your video ad for you. More about the costs for creating the video ad, not just on YouTube here.
Because the price of an ad on Youtube cannot be generalized, as it depends on the type of ad, the current demand for a particular type of ad space or the audience that will see the ad, it's a good idea to have someone who understands Google Ads and helps you set it up - as effectivelly as possible.
Of course, you can do it yourself, but finding out how to do it effectively will take you a lot of time - while you can already advertise, share your ad as well as make money.
We will be happy to help you not only with the creation of the advertisement itself, but also with the preparation of the most effective advertising on Youtube or other networks.
We will be happy to adjust the video format for sharing not only on Youtube, but also on social networks, so that the result is the best.
Read more:
How much does it cost to shoot an ad?
Video Production - 5 Things That Quality Video Production Should Meet
How to Create an Ad That Sells? 5 Principles That Work
YouTubers in Advertising, How to Choose the Right One?
How to make animation? From design to finished video