How we shot the product video for the company pro-security.cz
In the autumn of 2020 we were approached by the company pro-security.cz with a request to shoot a series of product videos for their security systems. Over the years, that company has accumulated know-how in Germany and has introduced not just smart households in the Czech Republic, but also security and camera systems in companies, flats and buildings or monitoring PCO buildings. 
Creating a custom product video
From the initial interview with the client was clear that the product video is exactly what the client need. It describes everything in detail with an emphasis on the brand, benefits, functions and quality and, among other things, it is very universal - it is suitable for use on e-shops, social networks and the web.
We created a scenario and followed by a search for very specific locations - a house with a garden, where it is possible to install cameras + play security interventions and for other videos of construction sites with material.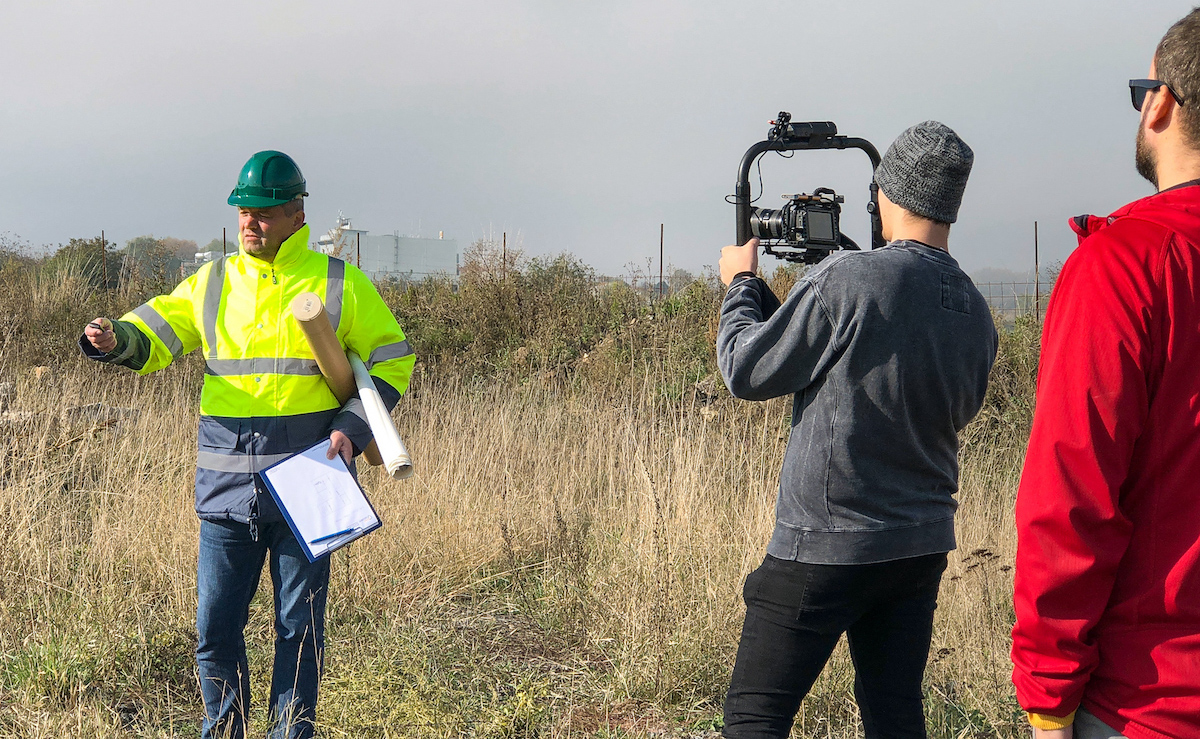 The second video was more complicated - it was a large area with the ongoing construction of houses, where two action spots were filmed and the filming was divided into two days. The construction site was in Postřižín behind Prague - among other things, it was necessary to build a security tower with cameras guarding the entire space. The construction manager leaves the complex with a view of the tower - ie without any worries about all the materials on the plot, as they are thoroughly guarded.
House discovered, construction arranged, all set.
Technique and equipment for filming
Of the non-technical items, 2 cameramen together with Markus / director and production Verča were included in the list. There were also a few actors - thieves, task force, company workers and camera installers - all from the pro-security team.
Black magic pocket 4K - suitable for shooting larger advertisements thanks to the recording in RAW
Dron DJI Mavic 2 Zoom
lens 24-105 mm, f / 4 - universal lens for many types of videos
fixed "fifty" and "seventy", f / 1.8 - super depth of field and is great for dialogues
wide-angle lens 16-35 mm, f / 2.8 - suitable not only for indoor videos - can take up the entire area
Reflectors
Stabilizer for Black magic
Tripods
Lights
Reflectors.
You can learn about our shooting technology HERE.
MAKING OF video to watch here:
As it was a large and complex project, our enthusiasm is all the greater because we were able to fulfill the client's wishes and carry out a joint project.
We enjoy challenges.