Film equipment - what do we use in Markusfilm?
What kind of film equipment do we use in Markusfilm? That's what a lot of people ask us, both clients and job seekers, so we decided to write an article about it. :)
Of course it depends on the type of contract, but our most commonly used equipment is this:
Cameras

- Sony a7s, we have countless of them and it is our most common and favorite "machine" to shoot. :)
It is a full frame camera that shoots in 1920x1080 (full HD), and in 4K to an external recorder. It also handles this quality at 50fp / s to slow down the video and make a beautiful slow motion shot, for example, for wedding videos.
- Panasonic GH5 - super camera to record in 4K at 50fp /s.

- Black magic pocket 4K - suitable for shooting larger ads thanks to RAW recording.
Lenses

For shooting we use lenses with different focal length:
a) 16-35 mm wide angle, f / 2.8
b) fixed "fifties" or "seventy", f / 1.8, which is suitable for filming an interview
c) 24-105 mm seed drill, f / 4 - universal lens for many types of videos
d) 70-200 mm f / 2.8 lens. (Its price is like a used car, but it's worth it!)
Stabilizers and tripods

- Another important filmmaking technique is a stabilizer, whether ronin, zhiyun crane, flycam or the like. Most often we use Ronin M.
- Of course, fluid head tripods are the basis.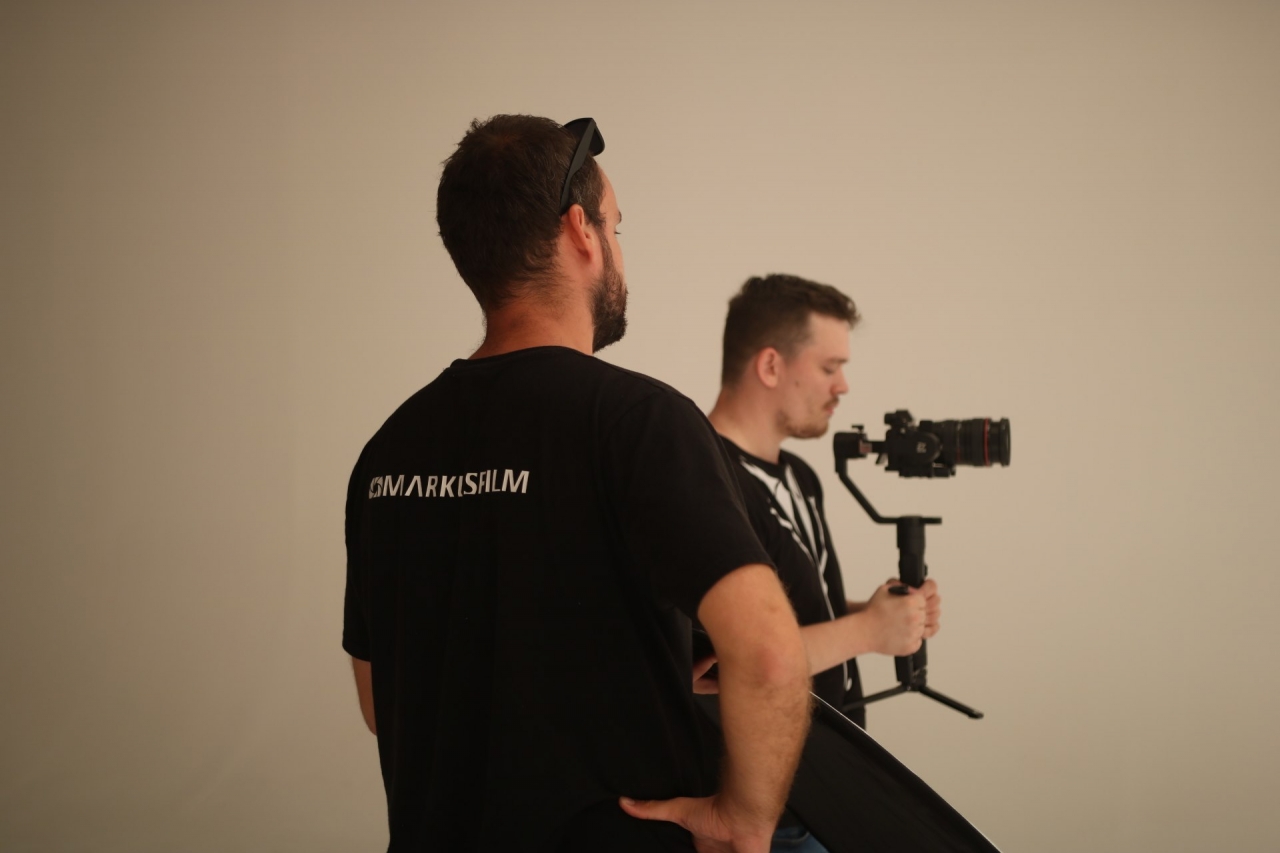 On the photo is a stabilizer zhiyun crane
Sound equipment

For sound you need a qualite microphone, and that are:
- Zoom H6 external recorder
- recorder Zomm F8 (bundle)
- Sennheiser or Sony microport.
Another thing is the Rode Boompole PRO cue.
We very rarely record audio to Rode microphones mounted on the camera.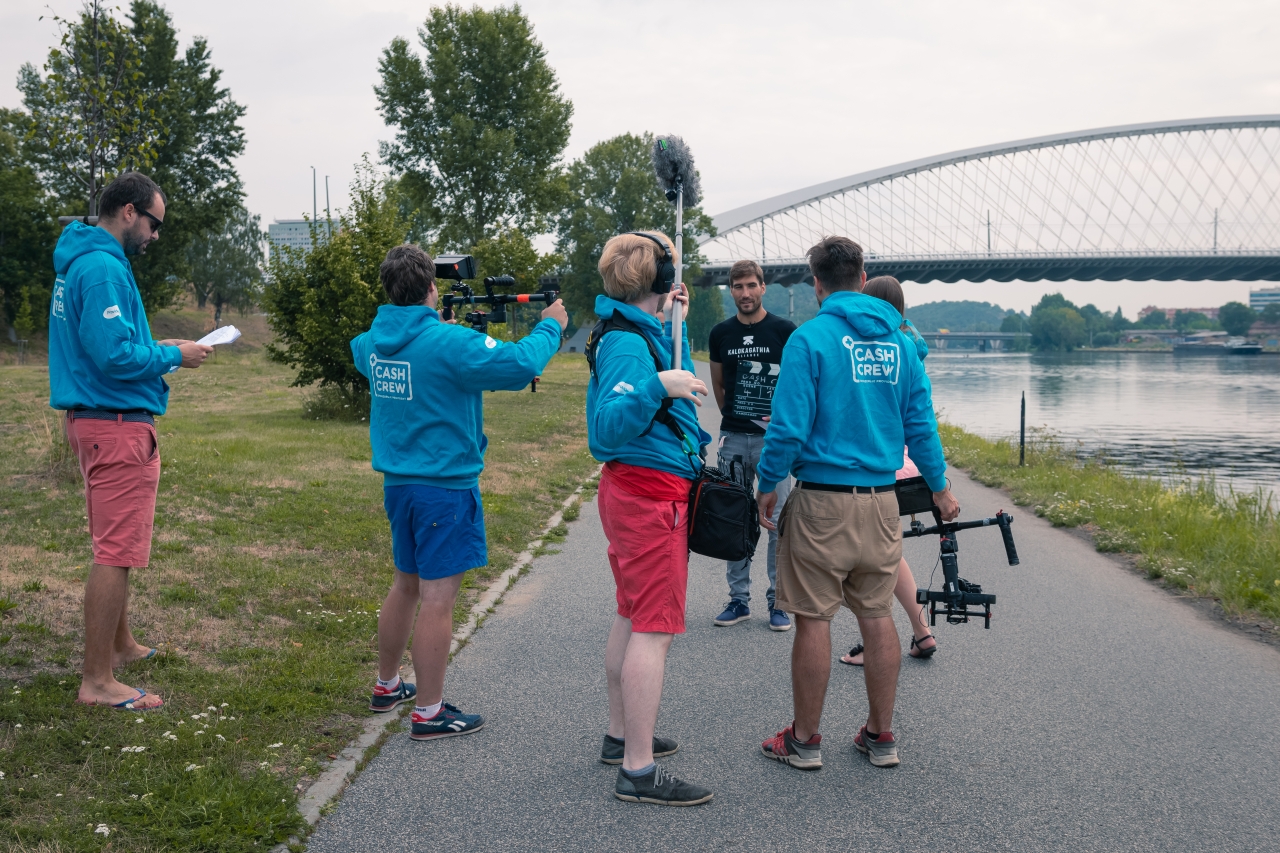 Our team during filming the Cash crew project.
Lights

We have a lot of different lights, whether LED panels or softboxes for a few thousand or a little more expensive Aputure Amaran with regulation of light temperature and intensity.
For bigger orders we rent the lights individually from rentals.
Other equipment

The reading device is a great thing to shoot longer talking on the camera. As in this order for Albi.
Would you recognize that while talking to the camera, the text was read from the reader?