7 proven ways how to find a model for your photoshoot
Finding a model is like a list which women have when looking for ideal man – pretty, reliable, responsible, sexy; not completely dumb, easy to talk to… and many other points.
It might seem like a rocket science, but not really; I would say there are more models than photographers nowadays (which means bigger competition between us models), which is making the whole thing easier for you and forcing models to get better and better. (Sometimes cheaper.)
So where are all – not just pretty, but pretty and more reliable – models in one place?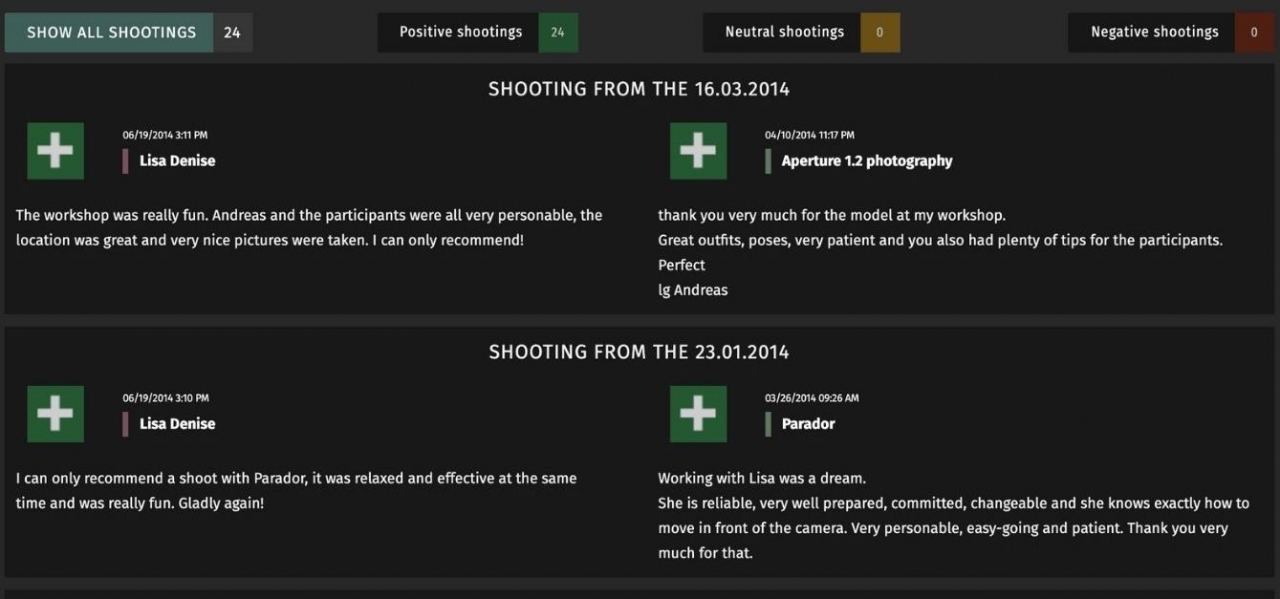 Reviews of both model and photographer - preview of Model-Kartei
1. FIND YOUR MODEL ALMOST ANYWHERE -> MODELMAYHEM.
This quite old, sometimes slow website collect all models, which do the job either full time or part time; you can find here especially travel and art nude models. Even though the appearance might seem a bit ancient compared with others, it still does the job – it has the biggest collection of models from all around the world.
This website works great for travel photographers (or photographers on a business trip), for posting casting calls and also models usually find enough jobs there so the reviews are the best tool for you to find someone actually reliable.
2. FIND YOUR MODEL IN ALMOST ALL OVER EUROPE
Very fresh looking website with a huge number of users – models from Czech, Poland, Ukraine, Netherland, Belgium and of course German and more- this is the right place when you go to Europe. The site is in German language officially, but they add the translator so filling the profile should be pretty easy.
Site also has the important reviews option and also many, many other features (like personalised image when posting casting call, posting an actual trip with couple places marked and so on) which I honestly haven't understood yet in 5 years of usage.
But still, it is worth trying.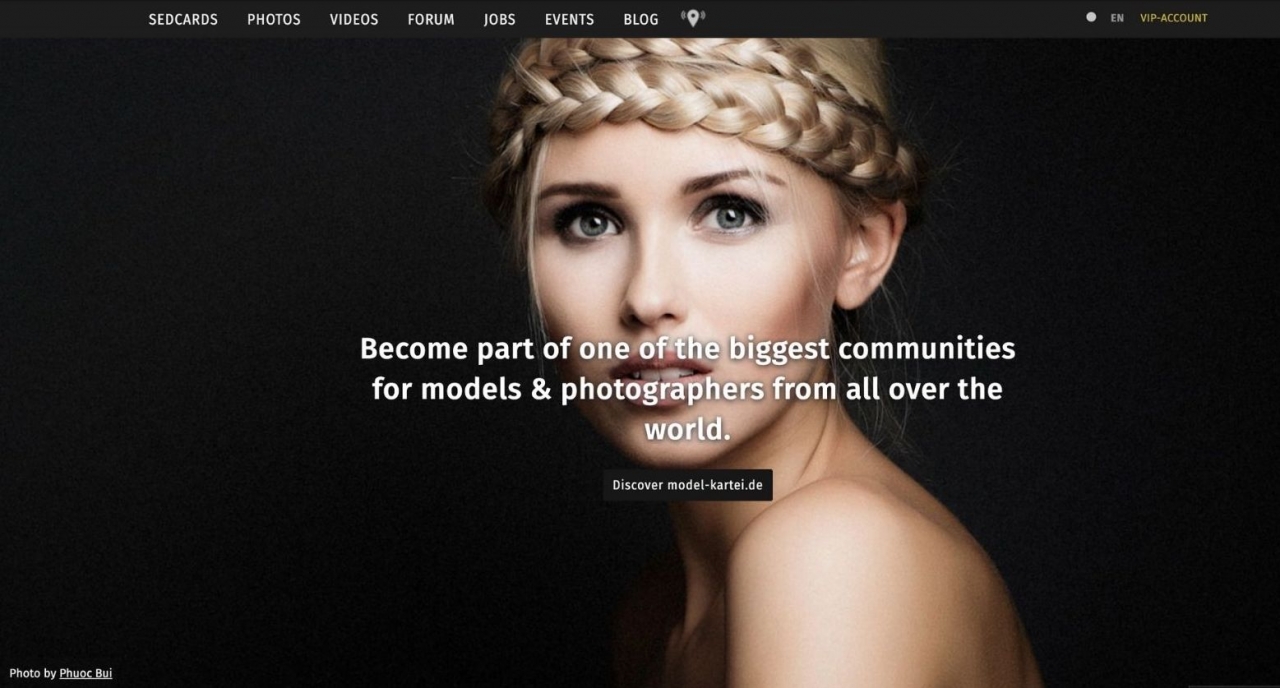 3. FIND YOUR MODEL IN UK (ALSO NETHERLAND AND BELGIUM)
Another "old looking" but good site with reviews of models. Must say that I have never met more reliable models than UK models – just check their profiles and everything will be so "neat", that it will simply impress you.
In UK is really popular to do the model sharing – models organise their own model day to share the costs of studio rent, shooting separate or together and the prices are really good.
4. CHECK INSTAGRAM
This is another option how to find a model – but you have to be quite patient, have enough time and be ready for anything as most models there are just hobby models and you have no proof that the girl you have booked will either show up or she might be couple years older. (Or younger, which would be ok unless she supposed to be 18 and now she is 16.)
The best way is to find another photographers you like or live in same city by hashtags and locations, check their photos with models and simply follow the models and explore new ones. Models usually post their upcoming trips in bio section, so you can track it and send them a message (which might take forever to be replied) or send them email/ message via links they share in bio too (if they are professionals, they will have it; for example link to their own website or to sites mentioned above.)
5. CHECK FACEBOOK GROUPS
Also great way how to find models in your area – try to type "models in xxx"  (xxx means your area…or try different words like "photoshoot in xxx") as most big cities have a Facebook group for all upcoming models. Models then usually share their travel schedule seeking for a job/ photographer, as well as looking for some TFP projects ("time for photos", free shoot).
6. GOING TO A WORKSHOP/ MODEL SHARING PHOTOSHOOT 
Best for beginners to start with model photography – almost every city has few workshops and model sharing groups, where you can not only meet professional models, but also explore different ideas or locations for a shoot. You can try Meetup website (https://www.meetup.com/) where you will definitely find some events happening nearby, or check Facebook groups which will most likely share their events as well.
7. CHECK OUR DATABASE
We have more than 700 people registered- and getting more and more every day. You can explore here - take a deep look onto profiles, because you never know if there is not the one, waiting to be found and shine in your photoshoot or project. 
Looking for an actress or actor, model, makeup artist or any other creative soul for your project and need a little help, or just an advice? Let us know on kontakt@markusfilm.com or click HERE.